Juan Esteban joined CRU in 2006 after six years as Assistant Vice President at Citigroup Chile within the Metals and Mining group, performing risk analysis for the main Chilean mining companies for financial transactions.
Since joining CRU Consulting, Juan Esteban has been involved in developing methodologies to quantify and mitigate risks in mining and mineral processing operations, as well as in market due diligence for Copper, Iron Ore and Fertilizers. Since 2009, Juan Esteban is the Office Manager of CRU Chile.

Juan Esteban holds a BSc in Industrial Civil Engineering from the Catholic University of Chile and is fluent in English and Spanish.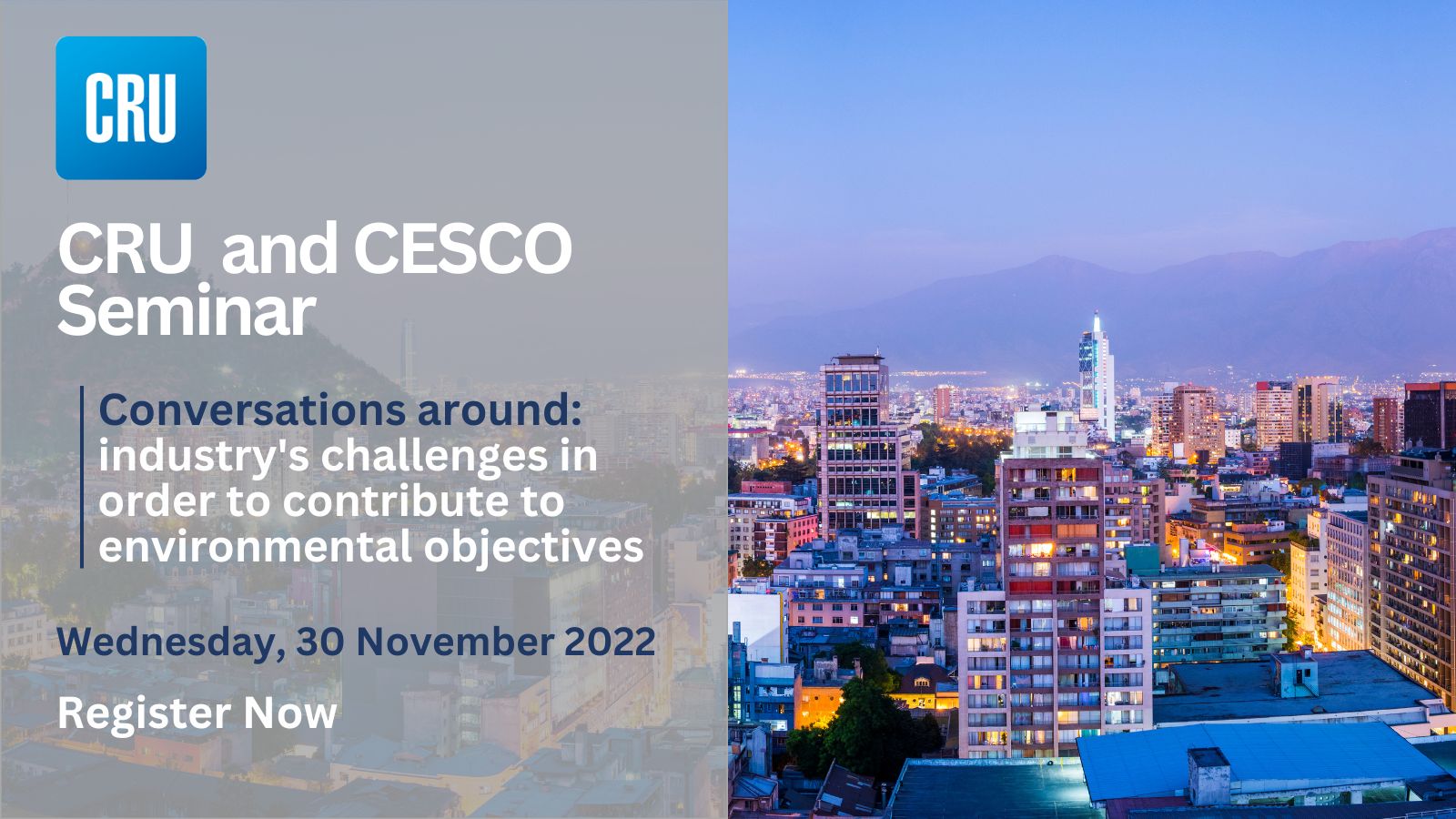 CRU and CESCO Santiago Seminar 2022
CRU and CESCO invite you to the 2022 Santiago Seminar. Together with CRU analysts and a panel of industry experts, we will talk about the industry's challenges in order to...