​Richard Lu joined CRU's Beijing office in 2015, following​ ten years in commodities trade and industry research, and specialises in the analysis of Chinese steel and raw materials markets. 
Richard is the editor of CRU's Steelmaking Raw Materials Monitor, and a contributor to various Monitors and Outlooks.
Richard holds an MBA and a Bachelor of Economics, and is a candidate of the Chinese Institute of Certified Public Accountants.​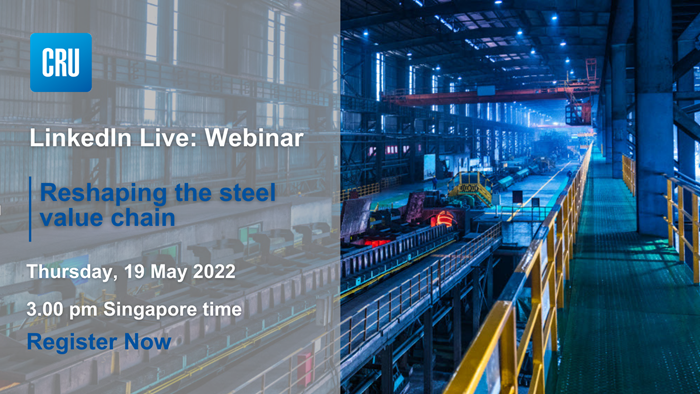 Reshaping the steel value chain
CRU will host a LinkedIn Live Webinar "Reshaping the steel value chain" on 3pm Singapore time,19 May 2022. CRU is now a Media Partner of Singapore International Ferrous...