Aloysius Tay has 10 years of experience in business information, data and analytics and is adept in sales and business strategies.
Prior to joining CRU, he held business development and client facing roles at Thomson Reuters, Morningstar and IBM. Aloysius has consistently been a high performer landing awards such as the Morningstar Outstanding Performer and IBM IT Delivery Service Award.
Aloysius, based in CRU's Singapore office, has a First Class degree in Management with International Business from the University of London.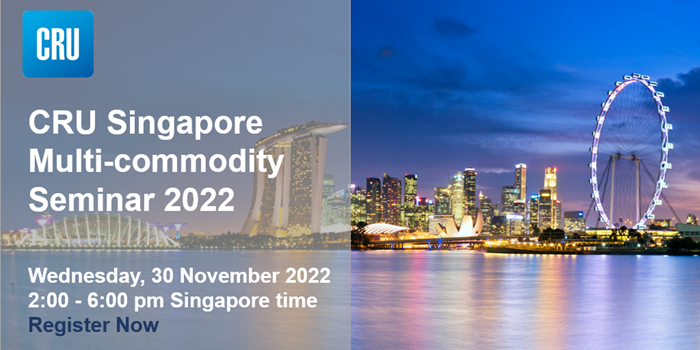 CRU Singapore Multi-commodity Seminar 2022
CRU is Back! After a three year hiatus the CRU Multi-commodity Seminar returns in style with an in-person event in Singapore. This world renown event brings together...