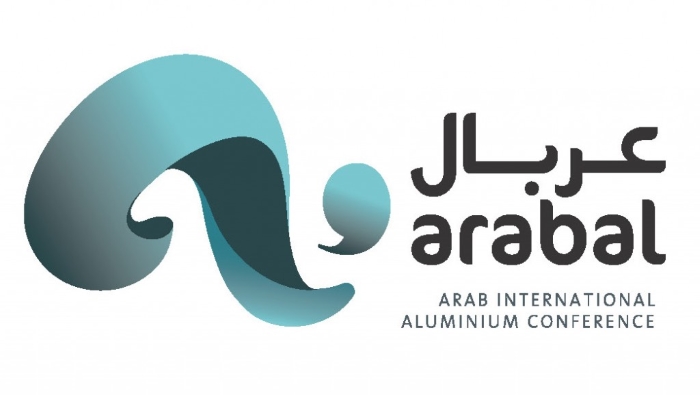 ARABAL 2023 to be hosted by Ma'aden under the patronage of H.E. Bandar AlKhorayef, Minister of Industry and Mineral Resources for the Kingdom of Saudi Arabia.
The Arab International Aluminium Conference (ARABAL), the Middle East's premier trade event for the aluminium industry, will take place from November 21-23 in Riyadh.
ARABAL is a key platform to highlight pressing market challenges and trends, educate stakeholders and encourage innovation in the aluminium sector both regionally and globally.
The 25th edition of ARABAL will be hosted by Ma'aden (Saudi Arabian Mining Company), the largest multi-commodity mining and metals company in the Middle East. It will focus on key challenges and opportunities such as achieving industry decarbonization and net zero, related industries in the region.
Key minds that will be contributing to the conversations this year include: Ghannam Al Ghannam, VP, Commercial Aluminium, Ma'aden; Abdalla Al Zarooni, Vice President, Technology Development & Transfer, EGA; Mark Achwin, General Manager – Mining and Metals EAM, Bechtel Corporation; Amin Sultan, Chief Power Officer, Alba; Agnello Borim, COO, Sohar Aluminium; and Dr. Rayed Al-Rayes, CEO, Dussur to name but a few.
ARABAL also features a 2 day international exhibition which runs alongside the conference and showcases best-in-class products, services and innovations. It provides a distinctive opportunity for networking, conducting business and discussing both urgent issues and inspiring prospects faced by the industry with leading companies such as Pyrogenesis, Glama, Ria Cast House, REGAL and Ad Tech on the expo floor.
Representing CRU at this year's Arabal conference are Paul Williams, Head of Aluminium; Zaid Aljanabi, Global Lead Analyst for Aluminium and Zain Ajlouni, Regional Director, Middle East & North Africa.
Paul Williams will be chairing the key CEO panel, where the leaders of the region's aluminium sector will discuss the opportunities and challenges before them.
Zaid Aljanabi will share CRU's perspective on the industry's outlook, highlighting trends, forecasts, and evolving geopolitical dynamics set to shape the industry in forthcoming years. Key points to be discussed include:
The prioritisation of sustainability and decarbonisation within the industry.
The pressing demand for new smelter infrastructure despite short-term demand woes.
CRU's projection of a demand surge in the latter half of this decade, with supply reductions likely tipping the market into a deficit. This underscores the urgency for new smelter capacities.
The significance of the Middle East, as a pivotal voice in the debate surrounding the industry's sustainability and energy transition goals, cannot be overstated, especially considering the ever-shifting dynamics of the aluminium sector. CRU warmly invites all Arabal attendees to these insightful sessions. Both Paul Williams and Zaid Aljanabi aim to share their expertise to shed the light on industry's critical changes and will actively engage in the audience debates.
For more details please visit the website – www.arabal.com